About Prague Training Academy
—
We are passionate about personal growth. Transformation is our motto that describes our mission. All our consultants and trainers are field experts. We are the first and the only provider of the Coaching Certificate program in The Czech Republic in English.
We would like to INSPIRE GROWTH via our trainings and workshops. We bring our expertise in service management, training, consultancy, leadership and sales management that we have gained over the past 15 years in various industries to every single project we work on. English is the unifying language of our trainings and workshops.
In order to bring all managers together and create a common development platform we established Prague Managers Club back in 2015.
Managers Club in Prague is aiming to bring together all managers from different corporations, companies at multicultural environment and create an international managers platform.
We all very well know what a manager is committed to. While focusing at full speed in our day run, sometimes it would be great to meet and learn what other managers facing. We would like to create a well balanced support platform while just networking with professionals at international level located in Prague. Currently we have 38 members.
Please join our facebook group to join us from the following link;
PRAGUE MANAGERS CLUB
Meet Our Trainers and Coaches
EBRU SZNAPKOVA
Transformational Leadership Coach, Trainer, Brain Exercises and The Inner Work Trainer


KATALIN ERTSEY

Leadership Coach


HELLE

Leadership Coach


LIDIA BARBUTU

Leadership Coach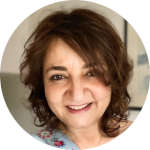 ROYA RAVANBAKHSH

Leadership Coach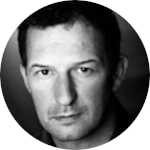 STEVEN PAYNE
Master Trainer Neuro Lingustic Programming – Executive Coach
IVETA CLARKE
Professional Leadership Coach, Facilitator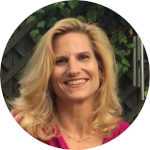 LISA  BLACKETT
MA Applied Coaching,
Leadership and Wellbeing Coach 
KATHLEEN RENEHAN
Life Coach,  TEDx Speaker and  NLP Master Practitioner
INES GASTON ECHEVERRIA
Psychologist and coach 
SIMON HORTON
Founder and Managing Director, Negotiation Mastery LTD
FRANCESCA FABRICIO
Professional Coach and Trainer
Ebru Sznapkova is the co-founder of Prague Training Academy. She is a transformational coach, trainer and consultant. During her snr.leadership experience at most leading corporates; she established highly performing international teams, organization departments covering EMEA region, grew professionals into next level leadership roles. Since 2013 she is delivering trainings under academy. Some of the well-known academy big player clients are; Oracle, ebay, Cisco, Ikea. The Prague Training Academy is part of International School of Coaching London, Marbella, Prague and delivering Accredited Professional Coach training and Certification in Prague. The Inner Work is a science-based program, developed by Sznapkova to move the professionals to the next level of success, happiness and fulfilment. She is also running the Neuroscience based trainings to help professionals develop a new level of mindsets in the organizations with increased level of productivity and success.