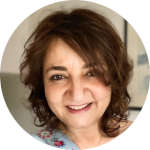 CEO EUROPE, Executive coach, highly experienced leader of people and projects
Result-driven, natural leader and firm believer in infinite potential of people
Supports and sustains performance models in multicultural environments, but also successfully implements and drives organizational change programs.
Energetic and positive Talent Developer
Effective Executive Coach
Marketing & Sales expert offering a depth of experience – 25 years' Senior Executive management – various sectors in BtoC and BtoB Services, Distribution, Retail, Digital, FMCG, Publishing & Advertising
Specialized in diagnosing organizational strength as well as areas for improvement, designing and implementing solutions. Selecting, training and leading managers and operational teams.
Translates the company's business strategies into growth, profitability, stability and performance
Also skilled in building start-up companies or new projects within existing companies
EXPERIENCE:
Certified & Experienced Top Executive coach and facilitator, guiding individuals and teams
Working on Core Values & Believes and bringing transformational change
Developing and/or facilitating team and leadership development programs
Custom designed processes and facilitation to engage individuals and teams, helping them improve upon goal setting, frustration tolerance, and stress management skills.
Increasing internal productivity and creativity
Leveraging talent in all staff and team leaders
Staff training development and team building programs
Budget forecasts and revenues maximizing
Operations management and P&L skills
Identifying and seeking out potential business growth and partners on the market
Creating and regularly updating sales strategies
Establishing and improving the corporate image Ensuring that all client related or internal issues are resolved in a manner consistent with the company's goals and values
Targeting 100% satisfaction client service
Leading teams and experts creating top notch digital and non-digital products/services Coordinating all the group's affiliates activities Organizing regular big events and loyalty program for clients'
Strategy planning, analyzing, supervising
CAREER PROFILE:
2017 – date – KARO s.r.o., CEO
2016 – date – HAPPY HEART z.u, CEO
2016 – 2017 – SOCIALMIXER s.r.o., Managing partner 2012 – 2016 – SYNCROSOFT s.r.o., Managing partner 2012 – 2016 – MULTIMEDIA SOLUTION s.r.o., CEO
2003 – 2012 – SPIR COMMUNICATION France, Central Europe Director – CZ, SZ, HU, PO
2001 – 2003 – ROYA INTERNATIONAL, CEO
1997 – 2001 – THE WALT DISNEY co., THE DISNEY CONSUMER PRODUCTS, Country Director CZ & SZ
1994 – 1997 – GROUPE LAGARDERE France – REGIE RADIO MUSIC, General Manager
1992 – 1994 – GLOBEXPORT Belgium, INTERAKO, Commercial Director 1990 – 1992 – BELPRAX, Business Developer
EDUCATION
I.C.H.E.C – Haute école "Groupe ICHEC – ISC Saint-Louis – ISFSC" – Brussels, Belgium,
Bachelor's Degree – Ingénieur Commercial
Master's Degree – Economic Sciences & International Management – with Honors
The Academy of Coaching and Training, Certified Business and Executive NLP Coach
Various: Skilled Team Retention programme, Positive Leadership, Executive development program, Management training courses, Krauthammer, Presentation and Conference skills, certified Corporate Happiness facilitator, certified Mindfulness Practitioner, certified Heartfulness full trainer.